2018 welcomes a new cohort of MEFGL Phd students!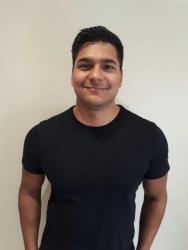 Abdullah Munawar RafiqAbdullah Munawar Rafiq
Abdullah graduated from Bangor University with a First Class Honours degree in Biomedical Science and joined the MEFGL in October 2017. His NERC ENVISION Industrial DTP PhD project aims to explore the ecology of airborne pollen biodiversity using environmental DNA analysis and identify links to hay-fever. Some of the main aims of the project include: To implement DNA metabarcoding methods to accelerate the rate at which tree pollen can be discriminated from eDNA samples; assess the efficacy of qPCR, Illumina metabarcoding and shotgun sequencing in quantifying tree pollen from eDNA samples and identify associations between the deposition of grass pollen with the incidence of hay fever. Abdullah will be working with Si Creer, CASE partner Natasha De Vere from the National Botanic Garden Wales, Georgina Brennan and the NERC PollerGENteam.
Abigail Lowe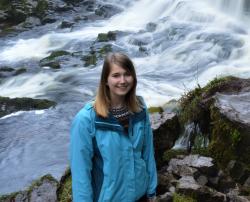 Abigail LoweAbigail's KESSII PhD project aims to investigate which plants pollinators use and the extent to which these can be provided within gardens and urban amenity areas. With Natasha De Vere and Si Creer, she will be focusing on discovering the foraging preferences of bumble bees, solitary bees and hoverflies when faced with an array of resources at the National Botanic Garden of Wales. Abi will use DNA barcoding techniques in order to identify pollen from the bodies of these insects and discover which plant species are important in their diet. This information can be used to provide recommendations to gardeners and landowners on how to manage land to increase pollinator populations and prevent further decline. The project is supported by the European Union's European Social Fund through the Welsh Government via a Knowledge Economy Skills Scholarship.
Kitty Pillay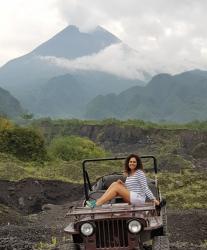 Kitty PillayKitty is currently undertaking her PhD in the MEFGL having been awarded a prestigious PhD studentship by the Fisheries Society of the British Isles (FSBI)[SC1] working with Si Creer, Nigel Milner, Nathalie Fenner and Michael Parsons (Florida Gulf State University - FGCU). The project, that enhances existing Bangor links with FGCU aims to understand trophic interactions within heterogeneous subtropical mangrove ecosystems and to identify the sources of energy exchange (with respect to freshwater input vs. mangrove productivity, and its consequent impacts on recruitment to coastal fisheries. Kitty will be using suites of analyses including metabarcoding dietary analyses, stable isotopes and modelling approaches.
Tom Gibson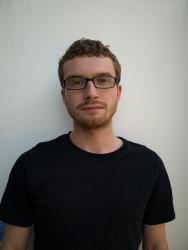 Tom GibsonTom's PhD project is a collaboration between the MEFGL and Natural Resources Wales (NRW)[SC1] , a Welsh Government sponsored body. Working with Si Creer, Gary Carvalho, Mat Seymour, Stefano Mariani (Salford University), Lori Handley (University of Hull) and Tristan Hatton-Ellis (NRW), the aim of the project is to develop an environmental DNA (eDNA) based survey method for estuarine fish to enhance current fish surveys which NRW carries out as part of their estuarine monitoring programme. Previous work has shown that eDNA analysis has the potential to provide a sensitive and non-invasive technique for surveying aquatic biodiversity. Tom will be using metabarcoding to assess the full biodiversity of fish communities in estuaries around Wales. The main thrust of the project is to develop and validate suitable field and laboratory methods for eDNA sample collection, processing and analysis. The final goal is to compare the biodiversity information obtained from eDNA, and practical considerations e.g. cost, against the currently used methods. Ultimately this will determine if eDNA can be used by NRW to inform policy, and to improve the conservation of biodiversity in Welsh estuaries. The project is supported by the European Union's European Social Fund through the Welsh Government via a Knowledge Economy Skills Scholarship (http://kess2.ac.uk/)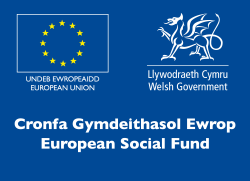 Publication date: 19 March 2018